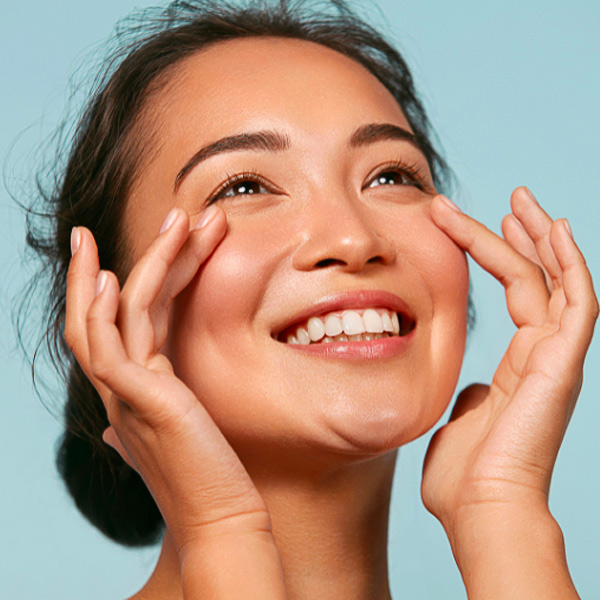 Dermal Glow is a unique treatment to Dr Tass Clinics that integrates a relaxing facial with the power of clinical lasers to improve skins tone, texture and glow.
We use YAG 1064nm wavelength to treat the dermis – middle layer of our skin. The laser penetrates the top layer of the skin and delivers thousands of micro-pulses of light into the dermis without wounding our skin. These micro-pulses heat up the dermis and subsequently this warming action causes blood vessels to shrink and in turn reduces redness, breaks down scar tissue and stimulates collagen. Together with our enzyme cleansers, moisturising skin masks and LED healite – you will leave our clinic with brighter & glowing skin.
IS DERMAL GLOW RIGHT FOR ME?
Dermal Glow is designed for all skin types, skin conditions, ethnicities and ages. We typically recommend a dermal glow once per month to keep your skin in prime health and condition. It is also recommended 2 days before an event so that you have beautiful glowing skin for any occasion.
WHAT DOES DERMAL GLOW INVOLVE?
This treatment combines our clinical grade YAG lasers with a relaxing facial treatment approach with a series of skin care that will help boost your skin health. The treatment takes about 45 minutes and has no real down time.
WHAT RESULTS CAN I EXPECT?
More glowing and radiant skin – by addressing redness & pore size reduction, promoting new collagen production, softens fine lines, fades pigmentation & acne scarring, and hydration levels of skin increased.
Immediately post treatment your skin will look mildly flushed and will feel warm for a few hours. As the surface of the skin is not disturbed you have no downtime with treatment and after a few hours can return to normal activities. Mineral makeup may be applied. After approximately 2 days, your skin will appear healthier, more rejuvenated and hydrated.