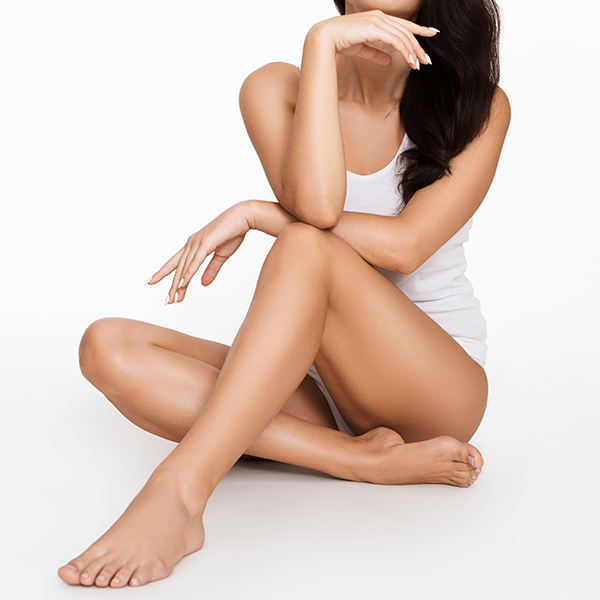 Constantly shaving or waxing getting the better of you? Want a more permanent hair reduction treatment that's also cost effective? It's time to throw out those razors and say no to waxing. Now you can be ready in no time with smooth, ready to go skin all year round.
WHAT IS LASER HAIR REMOVAL?
A laser emits light that is absorbed by the pigment (melanin) in the hair. The light is converted to heat, which damages the hair follicles that produce hair. This damage inhibits or delays further hair growth without damaging the skin's surface. Laser hair removal works best on darker, thicker hair than soft, fine hair.
BENEFITS OF LASER HAIR REMOVAL
Can treat hair on most areas of the body including; arms, legs, bikini, underarms, facial areas
Males and females can be treated
Little to no ingrown hairs
Low maintenance and cost effective
Precise
Minimal pain
WHAT RESULTS CAN I EXPECT AFTER LASER HAIR REMOVAL?
Immediately post treatment temporary discomfort, redness and swelling localised to the treatment area are possible.
These acute responses generally self-resolve within 24-48 hours. The treated hair will fall out over the coming weeks.
Remember that only about 20% of your hair is affected by a laser treatment at any given time. It will take a few visits to the clinic to achieve the full hairless effect you desire.
HOW MANY TREATMENTS WILL I NEED?
Frequency and number of treatments will depend on the area of treatment, skin type and hair type.
On average, most people require 4-12 sessions at 4-6 week intervals. A more accurate treatment plan will be discussed at your consultation. As treatments progress, a clearer indication will be given as to how the hair responds and therefore how many sessions are required.
Our cosmetic therapists will discuss with you a customised treatment plan to offer the best pre and post care to maximise your results.