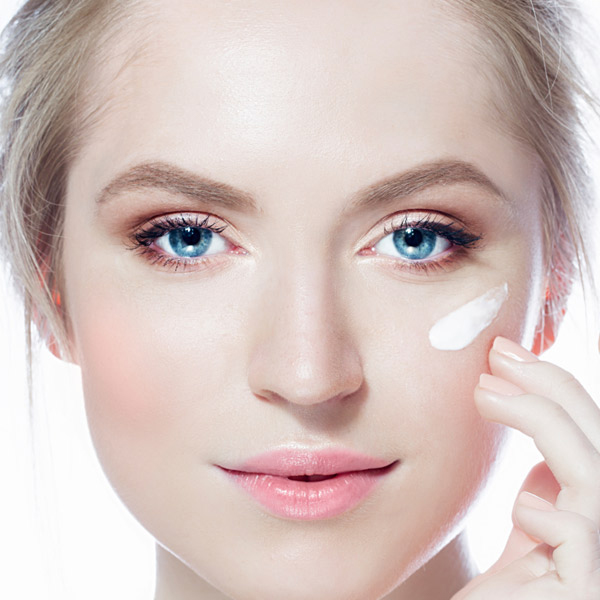 A chemical skin peel is a facial rejuvenation treatment technique used to smooth the texture of the facial skin using a chemical solution that causes the dead skin to sloth off and eventually peel off. The regenerated skin is usually smoother and less wrinkled than the old skin.
ARE SKIN PEELS RIGHT FOR ME?
Chemical peels help with a range of different skin concerns
Acne
Rosacea
Fine lines
Uneven pigmentation
Sallow skin
Sun damaged skin
WHAT DOES THE TREATMENT INVOLVE?
The skin is thoroughly cleansed and prepared for the peel. The peel is then applied to the skin and left on for a short period of time. It is then removed and appropriate serums and creams are applied to the skin.
WHAT RESULTS CAN I EXPECT?
Your skin may by slightly red or pink post treatment with no other visible reactions. This makes skin peels very popular as a quick and effective 'lunchtime' treatment. There should be no obvious peeling of the skin, so no need to take any time off work or limit social activities. Chemical skin peels for acne and acne scarring are an effective and non invasive treatment.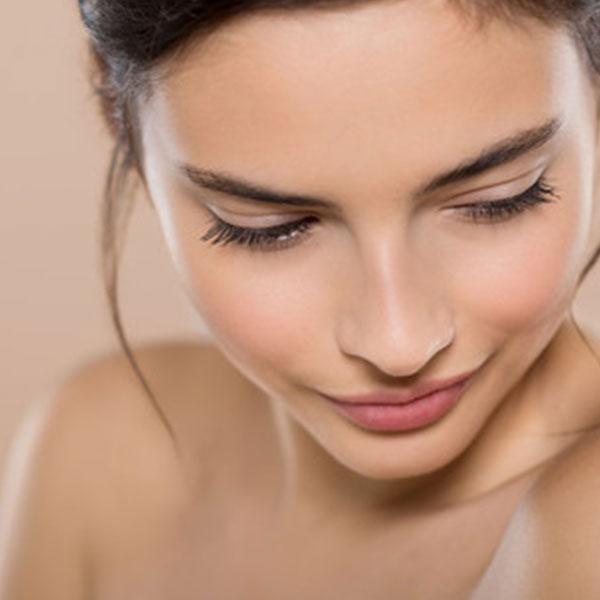 Put simply, skin peels clear away old skin and stimulate the regeneration of new skin. The renewed skin is clearer, smoother and more even. To do this, peels embrace the power of naturally derived acids or chemicals and different ingredients combat different concerns.
Their potency can be dialled up or down to suit different skin types, so there really is a peel for everyone and every concern. They are also one of the most affordable and effective ways to dramatically improve your skin.
Our peels can be customised to suit an array of skin types and conditions.
ARE SKIN PEELS RIGHT FOR ME? - BENEFITS
• Improved texture of your skin
• Increased cell turnover rate of your skin
• Improved skin ability to hold moisture
• Helps your skin produce more collagen
• Reduced fine lines
• Decreased hyperpigmentation
• Unclog pores and help clear up acne
• Leave your skin soft and smooth
• Make your skin look more even-toned
• Give you a glow and dewy appearance
• Improve minor scarring and marks left by previous acne
WHAT DOES THE TREATMENT INVOLVE?
The procedure involves the application of a vitamin A based infusion mixed with a combination of powder actives to the skin.
The peel in massaged into the face for 5-10 minutes.
A RevitaPen may also be used to further stimulate the peel and to allow for it to be penetrated more deeply into the skin. Following this, the infusion is removed and a carefully selected mask is applied to the face.
WHAT RESULTS CAN I EXPECT?
Initially, the skin may appear a little pink in colour however this is just from the stimulation created by the peel. You may experience some mild roughness and flaking to the skin for approximately 2-7 days post treatment. Within 7 days, you're kicking the skin into a process of cell renewal, which means smoother, brighter and rejuvenated skin.
INTERVALS
A peel treatment every four week is recommended to help encourage the skin through its natural shedding process. Our skin replaces itself every 28 days, but this process slows down as we age. The naturally derived acids in peels help to give this process a real boost.
Some work from the outside-in, helping to exfoliate the dead skin cells that make our skin dull, instantly brightening, tightening and hydrating. Other peels penetrate deep into the skin and work from the inside-out, breaking down the oil and congestion that cause acne and blackheads.
Microdermabrasion and peels are a great combination treatment however peels can also be combined with Laser Genesis and LED just to name a few. Our cosmetic therapists will discuss with you a customised treatment plan to offer the best pre and post care for your skin concerns to maximise and maintain your results.