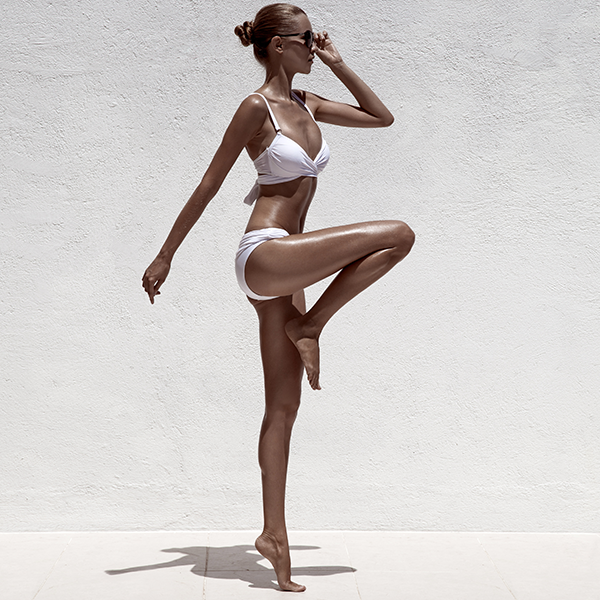 Looking for that sun kissed look, or maybe just a nice natural glow ready for your special event. Having gorgeous, sun-kissed skin can do wonders for your confidence and help you feel ready for any occasion.
It also assists in accentuating your best features whilst still looking natural and not too over the top.
At Dr Tass, we customise your spray tan to suit your skin's needs, your event and your shade, leaving your skin hydrated, glowing and giving you added confidence.
Our tanning solutions are treatments, designed specifically for differing skin types – is your skin dry and dehydrated? Our coconut tan solution helps to rehydrate the skin.
WHAT IS SPRAY TANNING?
Our customised Mr & Mrs by Dr Tass spray tans are the perfect way to bring that summer glow to your skin all year round. Whether you are prepping for an event or just want a little pick-me-up, our individually tailored tans are the way to go.
Our therapists will choose a colour best suited to you and your lifestyle needs.
BENEFITS OF SPRAY TANNING
No UV exposure
Instant results
Streak-free coverage
Choose a shade suited to you
Boost your confidence
IS SPRAY TANNING RIGHT FOR ME?
Spray tanning is a great way to give your skin that sun-kissed glow without spending hours in the harsh Australian sun. Having the treatment performed by one of our highly skilled therapists will ensure your tan is even and radiant.
HOW MANY TREATMENTS WILL I NEED?
Spray tanning can be performed weekly if desired however most people will generally have a spray tan prior to an event or occasion.
WHAT RESULTS CAN I EXPECT FROM SPRAY TANNING?
The effects of spray tanning can last anywhere from 3-7 days depending on how you wash and care for your skin. Washing the skin gently without scrubbing will enhance your results.